Kelly Green 550 Paracord Boot Laces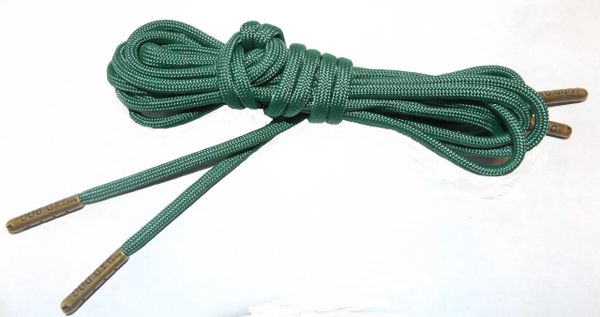 Kelly Green 550 Paracord Boot Laces
The last pair of shoe laces you will ever buy….
Our laces are guaranteed for life.
If the laces fail for any reason just return them and we will replace them for free.
Made in America of American materials.
 They are assembled by hand in the U.S.A. and must pass very high quality standards before being shipped to our customers.
100% made in the USA!
Marine Corps Veteran Owned Business
Made of U.S. Made 550 cord / paracord
Stylish and Functional in a survival situation
Custom lengths available
Larger order discounts
Please contact us for details
Reviews